A DELIGHTFUL PORT AT
WHICH TO BERTH YOUR VESSEL.
The perfect place from which to set sail,
and a safe mooring to return to.
THE RIGHT PIER TO KEEP YOUR BOAT IN THE WATER ALL YEAR ROUND.
Constant surveillance and unrivalled safety are
complemented by a rich array of services to meet all of your needs.
Savour the simplicity – we'll deal with your boat for you!
Moor your vessel at a secure, fully equipped dock, in the wonderful surroundings of the historic port of Alghero.
Safe manoeuvring: from the entrance to the port, we escort your vessel to the selected berth. Moreover, your privacy is assured, as the jetties may be accessed only by the owners and guests of the relevant vessel, in addition to the authorised technicians.
Ser-Mar keeps its guard up, with the security service remaining active 24/7. The safety of your vessel is assured. We put all of our professionalism and expertise at your service, right throughout the year.
Relaxation is what your stay here is all about! Whether you're staying for a short or long period, you can be sure of finding a helping hand ready to assist you. With our support, your time here will always be carefree.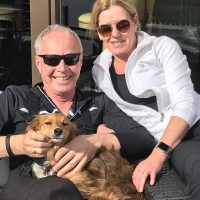 Sedona | Vela ~ 15.4 m
Ottimo servizio di ormeggio e accoglienza molto amichevole. Docce piccole ma pulite. Tutto è stato molto gentile e disponibile. Il bucato viene prelevato e portato. Tranquillo e bellissimo ormeggio fuori dai sentieri battuti della città. Fa accettare volentieri i 15 minuti a piedi. Achim Kneuertz SY Sedona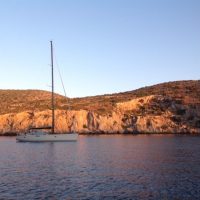 paradigme | Vela ~ 18 m
Sublissimo! Ottima accoglienza, strutture sufficienti per apprezzare la città che merita una visita. Servizio che offre anche supporto al supermercato per veicolo. Marina offre un ottimo rifugio. Altamente raccomandato per essere la Marina che offre il miglior rapporto qualità / prezzo nella baia.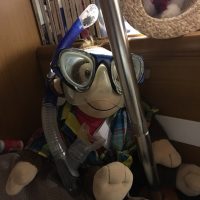 ZEPHYR | Vela ~ 15.8 m
Abbiamo trascorso due notti molto piacevoli in questa Marina a fine agosto. Il team è accogliente ea tua disposizione per rendere il tuo soggiorno il più semplice possibile. Frederico che parla bene il francese vi guiderà alla ricerca del miglior ristorante oltre al piatto di maialino locale (maialino da latte) cucinato con una crosta che si scioglie in bocca… Torneremo se i venti ci spingono verso Alghero, il centro storico e le mura da visitare sono troppo belle!